Super Bowl Commercial Reviews
The reviews of the Super Bowl ads are in. 
The idea of spending 6.5 million dollars for 30 seconds in order to grab an audience's attention and equate an uplevel of sales has always fascinated me.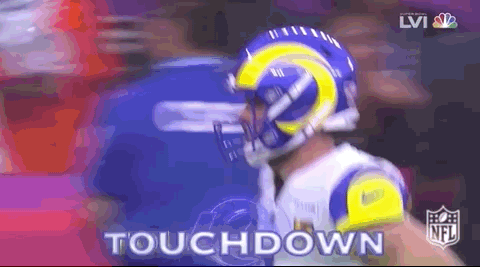 I agreed with some of the major ads that came out as far as the reviews were done, but I quite frankly thought some of them were just lacklustre.
Here is an overview of the ads that spoke some of the languages of fascination that were discussed in my previous blog posts and recent masterclass.


PASSION + PASSION
First, let's talk about the Toyota brothers commercial. This Paralympic duo showed a level of passion that left me teary-eyed. Toyota delivered an emotionally driven message that earned my vote for the top passion ad in this year's Super Bowl.
POWER + INNOVATION
I adored this second ad even though I felt it was a little overfilled with superstars. But, I have to admit that Amazon's Alexa reading minds with Scarlett Johansen and Colin Jost cracked me up. That, to me, was a perfect example of innovation and power because it showed authority. It made this couple seem approachable even though we knew that they had authority in the marketplace and they used their equipment in an innovative way.
PASSION + INNOVATION
Third on my list is Uber Eats. Again, this was a star-filled commercial; however, the humor of all these different superstars coming together cracked me up. It was one of the most innovative ads I saw that was packed with humor and just kept the lines going, although it was cringe-worthy!
POWER + PASSION
Next up, the Chevrolet Soprano's ad. I mean, who doesn't remember the power of their song and the feel of being in that car if you watched the sopranos. With a full nostalgic nod, they brought back that powerful feel by giving you an intimate view of what it feels like to drive the Chevrolet through the suburbs of New Jersey.
MYSTIQUE + INNOVATION
Now, let's talk about an ad that was truly mystique. It could not be more idealistically mystique than the Coinbase QR code ad. This ad actually caused the Coinbase system to shut down!! They paid up to $13 million for a bouncing QR code. Bizarre right? No stars. No crazy theme songs. My son thought our tv was hacked yet he scanned it! Talk about innovation and out-of-the-box thinking. Without saying a WORD they got the results they wanted.
PASSION+ ALERT
Another commercial I'd like to mention is FTX. Now, FTX is perfect because this ad with 'Don't be like Larry' was both innovative, funny and trustworthy because we saw the alerts -the details- of every historical moment being challenged in the quirky way of Larry.
PRESTIGE + PRESTIGE
In the last ad, I feel like I'm giving a lot of love to Toyota, but I love the Keeping Up with the Joneses commercial. It was both power and prestige. Prestige in the idea that you are keeping up with the Joneses and the power of that superstar studded cast.
The idea of marketing, ads and commercials is always about how you grab the client's attention? How do you get an audience to do what it is that you want to do and truly get the kind of sales results that you were looking for?
These ads are just a sample of how to incorporate the brand language that is the most fascinating and get the kind of results that you need to grow your business.
I'd love to hear which commercials were the most well done. Leave me a comment and let me know!