The Most Expensive Drink I Bought This Year
Recently, I was at Disneyland, enjoying the incredible branded experience of the new Star Wars area.
I saw the Star Wars "cantina" where they were advertising a new drink. It was labeled as one of the cantina specials and served with a glowing cube. The drink was priced at $29, but I knew my son would love it. As I paid for the drink, I looked around and saw virtually every family standing with the same glowing glass. My son sipped on the drink, claiming that it tasted very familiar.
I tasted it and realized it was essentially an Arnold Palmer: lemonade, unsweetened tea, and a little bit of flavoring. What did I just pay for??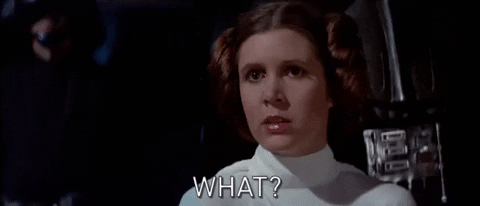 I was dumbfounded and yet truly impressed! I have to applaud Disney because what they did in this situation was genius. The idea of a drink costing more than $20 (without any alcohol!) was genius simply because of its' innovative perceived value as a special Star Wars drink.
It is a perfect example of the powerful tool that is used in sales & marketing, the language of fascination.
When you know how to transform something from an everyday product into something magical, you can charge for the value of the experience. This, my friend, is a true innovation in action!!! It is the magical side of marketing. 
The cost of an Arnold Palmer is not, and should not be $29! Ice tea with lemonade and a glowing cube (let's face it was probably the cost of .50 cents) plus a special plastic cup cost probably $2 total, yet the innovation in marketing the drink allowed for an out of box & creative way to feel part of the fantastical Star Wars world.
Even if you're selling an ordinary product or an ordinary offer, you can truly transform your sale into a much more fascinating experience with a higher value when you cast a spell by using the language of fascination. This is the power of innovation.
Innovation is the most creative of the seven languages that are used to sell products to clients. This sales language tweaks the status quo, invents new ways of thinking, and is full of surprises. It's redefining the ordinary and taking nothing for granted.
Innovation is:
Bold
Out of the Box
Surprising
Visionary 
It's refusing to stay in a box or stay mainstream. Innovation will challenge how to create and present your brand with a new approach that truly surprises and delights your client.
If you speak the language of innovation, you'll be able to align with your client in a new way!
When you tune into the tactics of using the language of innovation - you can take what you currently sell or offer and differentiate to charge a higher premium and stand out as the market of one. 
Join me this Wednesday, February 16th at 9am PST for my FREE 7 Ways to Have Your Clients Fall in Love With You Masterclass. 
In just one hour, learn what you need to know to truly fascinate, innovate and charge more for the experiences you have to offer. Don't worry if you miss the masterclass - sign up for the replay and get bonus client cheatsheets!