Lust before logic can build your sales
Can lust be the missing link in your business?
Think about something you are EXTREMELY passionate about and are willing to spend time or money enjoying it. 
For me it is chocolate. I love chocolate and have a mild obsession with it. I seek out new brands, types, flavors, origins, and more. It is something I am incredibly passionate about. In fact, where most people store butter in their fridge, I store all my chocolate bars. 
Chocolate has been associated with passion & love for hundreds of years, even Casanova thought chocolate was an aphrodisiac. 2018 was the 150th year of the heart-shaped chocolate box that is so known on valentines day and the most chocolate sold is around Valentine's day (trust me I stock up even my own collection!)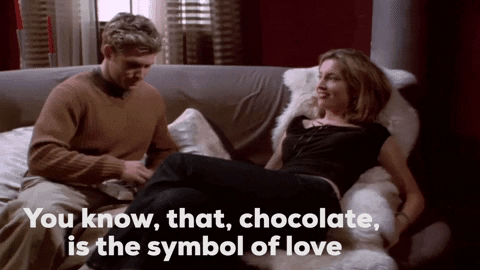 So how do you get your clients to fall in love with you like a box of chocolates?
By speaking their language of fascination and creating a memorable connection. 
Have you ever wondered what your client is thinking and how to get them to think about your brand more? Knowing their language of fascination makes that possible!
There are 7 different fascination languages and your ideal clients speak one that most aligns with them, making them desire to spend more money and time with you. In fact, studies show that people will pay up to 74%more for a product that makes them feel more fascinating and connected. 
For the next seven days, I'll be breaking down each one of the 7 languages. I am also offering a free workshop to learn all 7 and how to apply them to your business in order to attract high-paying clients, elevate your brand position and grow your referrals. 
Here's the first one: Passion.
I love talking about this brand language since it is one that I personally rank high in my business. 
Passion makes our hearts swell, our pulses race, our emotions arise. It's intoxicating. Passion brands do not rely on just marketing information or wise reasonable decision-making. Instead, it's about connecting with clients based on their desires. 
 It means putting lust before logic. What does that mean?
It means that when you are connecting with your ideal client that cares about passion, they care more about the experience of working with you. They want to know with anticipation how you are going to help them achieve their desires. 
Passion clients also look for brands that know how to create memories in multiple ways. Using five senses is an important part of a passion brand. ( think about the different ways that high-end hotels curate an emotional wow with their design, the smell, the touch, and the feel of the brand. Or real-estate agents that add aromatherapy to their open house)
They also woo their customers with the wow of what they can do for their clients, 
To create a strong and immediate emotional response with clients that connect with passion- make sure to apply human emotion to all you do, from emails, messaging and marketing online.
Passion language traits
Warm personality
Build connections
Love relationships
Make you feel welcomed
Expressive engaging
Strong body language
Use vivid words
Enthusiastic
Non-linear thinking
Intuitive high people skills
Able to sense the reaction and adjust accordingly
If you want to know more about how to implement this for your own business. Join me for the FREE 7 Ways to Have Your Clients Fall in Love With You Masterclass so you can identify and review your fascination language that will attract your ideal clients.