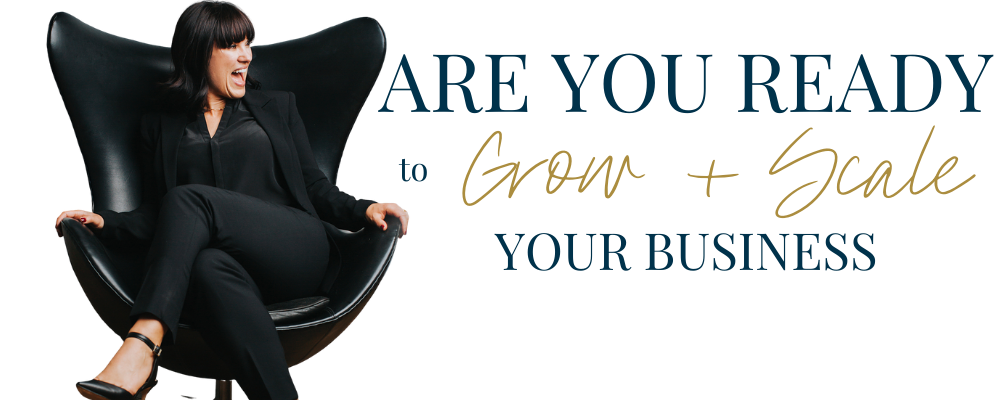 Introducing:

Amplify your message, Magnetize your market so you can GROW + SCALE your business Authentically!  

I had such a great response to the live training that I decided to make it available for you to have so you can refer to it over and over again. Everytime you watch a lesson, you'll have a new "aha moment.
Stop wasting time and energy on marketing & branding strategies 
that leave you stuck and frustrated.  
Join me for a 5 Lessons Brand Accelerator Series so that you:

Build your brand's core message in a way that has THE RIGHT people falling in love with you.

Get clear on what makes you uniquely distinct, so you stand out from your competition.

Dismiss your competition and position yourself as an authority.
Understand the needs of your ideal client in a way that carves out a direct path from you to them.

Create an offer so irresistible you NEVER have to discount your services again.




Walk away with a Brand Recipe that you will be able instantly implement in your marketing with real results.
This virtual brand accelerator will give you...
a step by step game plan to build a powerful, impactful & commanding brand that your ideal client takes note of... without wasting another minute of your time or penny of your money trying to build your business.
 Build a Brand That Commands by uncovering the secret B.O.L.D.E. Method that will completely change the game for your business.

A Brand Amplifier and Business Coach that helps solopreneurs, small business owners and startups activate, amplify and bring their brand voice to life while giving it distinction by uncovering the soul and strategy of their business so that they can
build a legacy that makes a massive impact and changes the world
 I help entrepreneurs stop spinning their wheels in business, feeling invisible and unheard without understanding the actual things they need to do in order to reach and surpass their goals - so that they can stop spending money on strategies and tactics that don't give them results and finally

do the things that they are meant to be doing while bringing out their voice and power
What you get in the
Build A Brand That Commands Mini Workshop 
$27
-Access to the Build A Brand That Commands core curriculum walking you through the 4-critical pillars to building a high impact business.


-A  

Build A Brand That Commands workbook.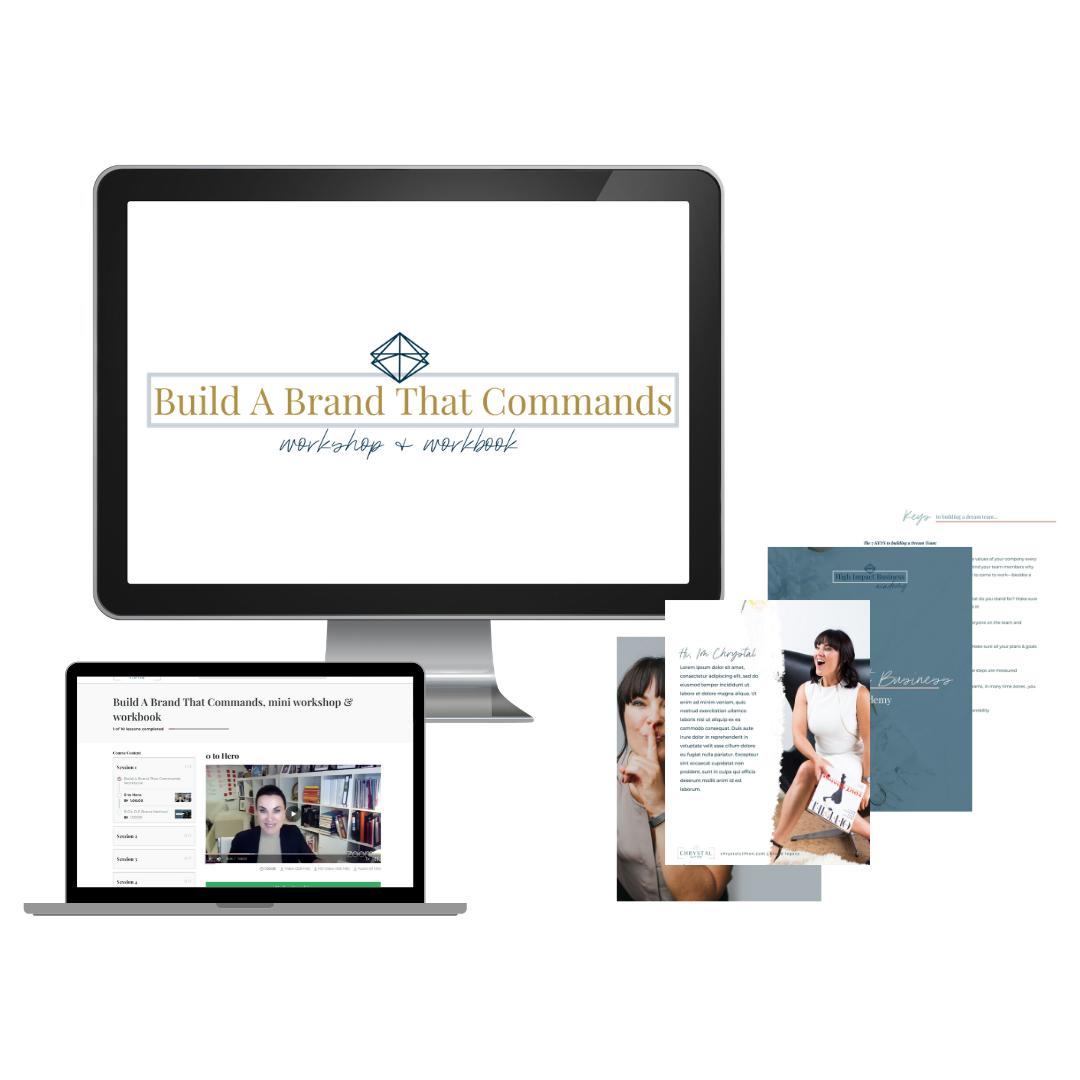 Here are the details
In 5 jam- packed lessons, you will have daily live trainings, challenges, worksheets,
Q&A, private community , team support and special gifts to help you succeed!
In these 5 programs we will go deep and defining your B.O.L.D.E Brand that will Command. 
BUILD A BRAND THAT COMMANDS BRAND ACCELERATOR
LESSON 1
Bring Your Brand Alive
Define the Brand Bold core that really brings your Brand Alive in a magnetic way that attracts ideal clients to you.
LESSON 2
Awaken Your Brand
Discover & own your soulful Brand Strategy. Ignite the fuel of your Brand to create powerful distinctions that make you stand out.
LESSON 3
Amplify Your Audience
Create powerful understanding on how to meet the needs of your ideal client, and reach with compelling messages that sell.
LESSON 4
Your Brand Offer
Command Premium Pricing and get crystal clear on your Offer while understand your true value.
LESSON 5
Energize And Activate
Now it is time to package up your Brand Offer in a Profitable & Powerful Brand Plan that creates Massive Impact & Income.
Is your brand commanding attention in the best way possible?
If not, WHY NOT?
Don't wait until it is too late!
Take action today and build a Brand that Commands.
Amplifying your Message & Magnetizing your Market.
All for Only $27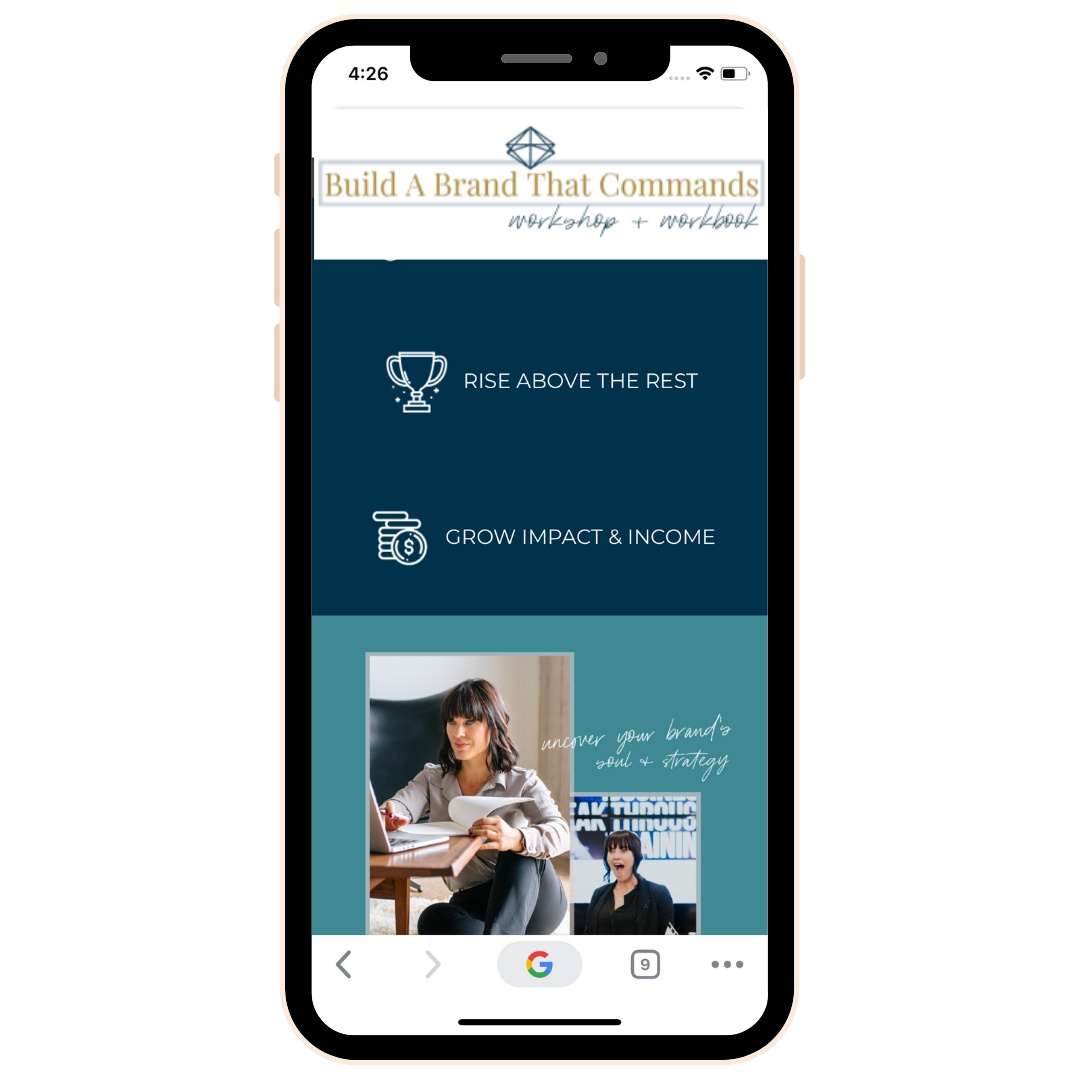 "I increased my sales 64%!

Chrystal helped us ignite the soul of our company in a clear and passionate way. Her ability to reach out and engage our staff in the process was remarkable. Since working with her, we have brand clarity, created new partnerships, scaled marketing, and increased sales. I definitely would recommend her to any business that is flatlined, stuck, or wanting to scale. "
Viggo
CEO- Interra Designs
"Both Motivating & Inspiring

Working with Chrystal has been both motivating and inspiring. She helped me understand my strengths in my business and use those to my advantage. For example, I always struggled with with sales, but Chrystal worked with me to lay out a plan for every step of the process and I grew my sales as well as new ways to think about making these seem much less overwhelming. I'm a more confident entrepreneur after her coaching and feel so much more grounded!"
Caleigh H.
Founder - Love Roho
"To get real Success!

Chrystal has the ability to nail down and help you refine the purpose of your business and bridge that to bring impact and value to your customers . She is foundational as we grow our business. We choose to work with her to get real success & grow our market."
Kaylah R.
Founder - Tulip
"Working with Chrystal has literally felt Heaven Sent. Chrystal's understanding of the life cycles and needs of a business and creative strengths are solid but her ability to understand the heart and soul of a business and the People who make it tick, is unparalleled. She makes getting to know the personalities that built the business, an equal if not greater priority, to understanding the core principles and products or services provided, and is very astute at weeding out issues that are blocking more success. ""
Spryte
Founder - Legacy TV Productions, Awaken Giants TV Series
WHY should you Trust me?
After 20 years as an international entrepreneur- I do not just teach this stuff- I I actually do it.
I use this EXACT system for myself and my clients to increase their profitability in alignment with their purpose & passion. 
I am NOT just repeating some branding idea or marketing formula that is being taught by the latest "guru" or online media company. 
I'm not JUST a business coach who has some online certificate (And definitely not one of those intangible inception coaches who says they know marketing and branding and that they can give you instant results - and leaves you asking "on what exactly? And how long will the success last?" I wonder the same thing).
But I am a marketing pro, culture creator, leader and visibility consultant, strategist,  agency owner and a 20+ year entrepreneur myself.
I help you build the core of your business so it is fully aligned with YOU, helping you grow your business on purpose , with meaning.  Creating a simple & sustainable plan that gets you excited to get out of bed.
I GET IT. (Why, yes... I am the rare diamond you've been looking for.)
I've helped businesses make incredible shifts in their teams, income, profits, visibility and more. I work with clients who are in the start-up phase all the way up to those who have been in business for over 20 years and are ready for the next level of success. 
I've worked with clients in dozens of different markets, from Luxury Wine Brands to Tech Start Ups to Italian Furniture companies. 
The more you are able to incorporate your perfect mix of strategy and soul, the more you'll be able to connect with your mission and stand out in your market. That's what I am here to help you do!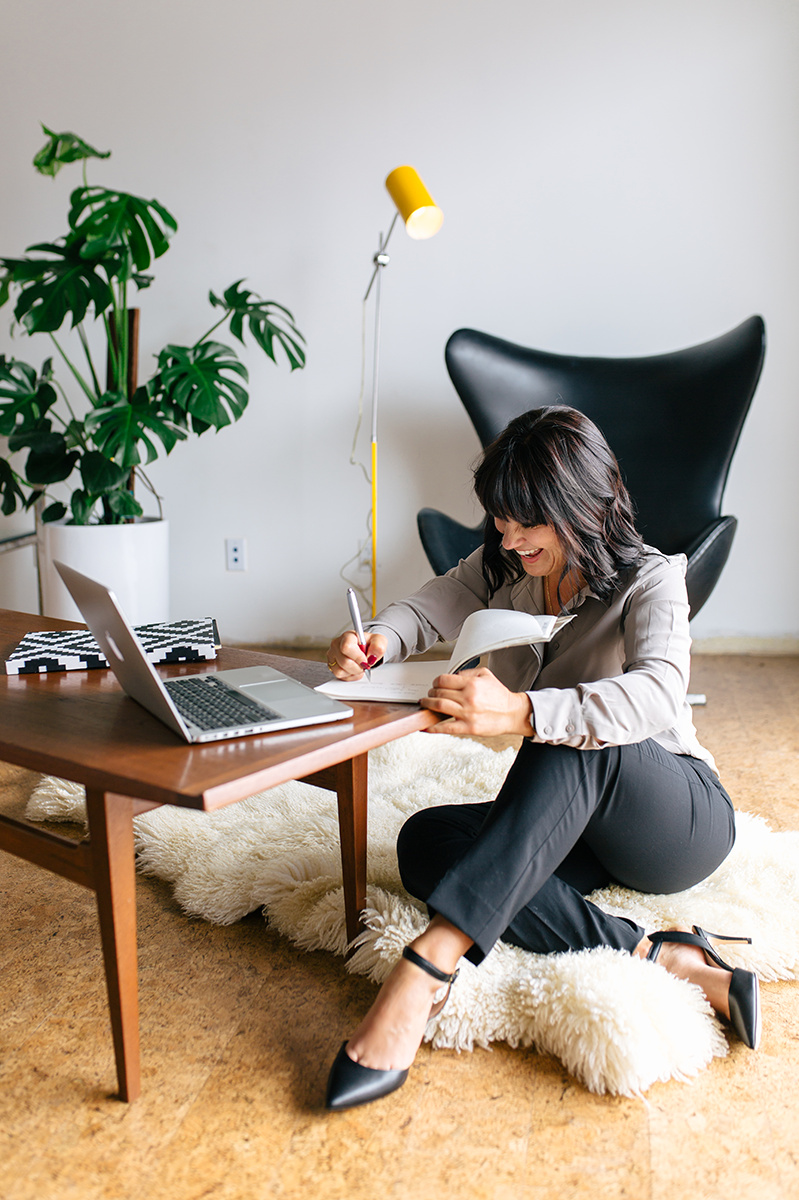 "Chrystal helps understand brand strategy to stand out in the marketplace, build a tribe and raise prices. If you want to grow your business bottom line with amazing strategies and see fast results,
Chrystal is sure to get you there, fast … guaranteed! "
Cynthia Davis
CEO, Imaj Group